Shreveport is a fiber rich community that can provide first class infrastructure to support data center operations. Incoming companies will have no issues finding communication infrastructure that will suit their needs.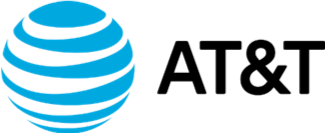 AT&T Louisiana
AT&T has over 1.97 million strand miles of fiber optics in Louisiana. Additionally, there are a number of AT&T Fiber Ready buildings in the Shreveport area, where tenants have access to AT&T's fiber-based, high-speed services.

CenturyLink
From connected co-location to hybrid-ready cloud, a comprehensive portfolio of Hybrid IT solutions is purpose-built to accelerate business performance. CenturyLink provides total communication solutions to large and small businesses in Shreveport.

Conterra Networks
Fiber-optic based provider of high-performance communications services, including advanced voice services, internet accevss services and private networks. Conterra delivers a comprehensive suite of telecom services, including leading-edge converged services.

Uniti Fiber
Offering Shreveport businesses communications solutions including VOIP phone services, high speed Internet and Ethernet, all delivered via a state-of-the-art fiber optic network.
Municipal Water
78,000,000 gpd Water Plant Capacity
40,000,000 gpd Average Daily Consumption
65,000,000 gpd Peak Consumption
16,000,000 gpd Ground Storage Capacity
6,00,000 gpd Elevated Storage Capacity
5,000,000 gpd Excess Capacity
40 to 70 psi Pressure in Mains